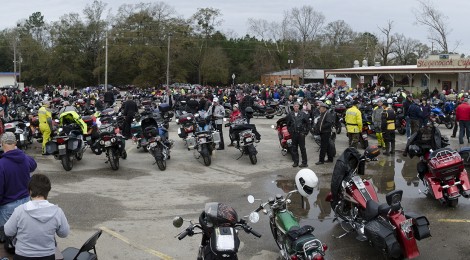 I had a great time in Stockton, AL at the Last Ride of the Year.  Below are some photos of a couple of friends, Paul and Gail,  from the BMWMOAL Club.
The overall view was taken before the peak of the day.  Approximately 600 bikes were in attendance, with the long distance rider awarded going to a biker from the State of Washington.
More photos of the event coming up later.
Enjoy…
Click on the images below for a larger view