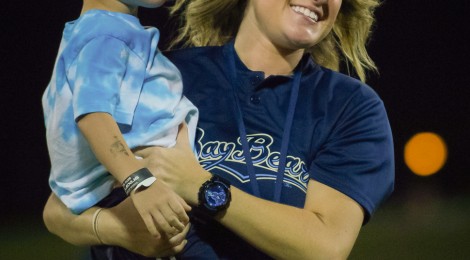 A lot photos on this web site are basically sports action shots.  The reason is that is what I truly like to photograph.
However, over the past 10-12 games, I have been paying more attention to the fans, the staff, the field crew…just everything in general.  You can get so tunnel-visioned that you forget the great shots that are all around you and not just on the baseball field.
Without the Staff and Interns at baseball games, putting on the "show" would just not be the same.  Like when kids are allowed to chase the Mobile Bay Bears mascot through the outfield.  The kids come in all shapes, sizes and age groups.  And while most can make it from left field to right field during the chase…some need a little help.
To me these shots are just as important as a 6-4-3 double play.
It's all part of the game.
Enjoy.
Click on the images below for a larger view