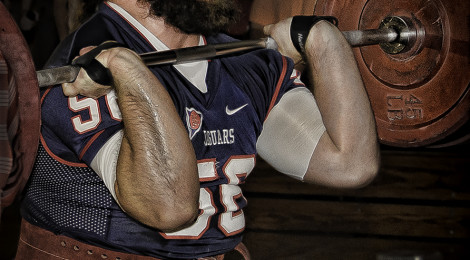 I had the opportunity to attend the Fourth Annual University of South Alabama Jag Power "Rumble" Monday night at the Jag gym in Mobile, AL.  This opened up another sport venue for me to explore as I try and add some new and different photographs to my portfolio.
The "Rumble" is an "in-house" weight lifting competition among the University of South Alabama Jaguar Football team members.  The training department uses a system to award points and the top 14 are showcased before coaches, students, faculty, family, friends and Jag fans.
While I didn't know what to expect when I arrived, the evening was "electric" .  The evening saw the school record drop by Jessie Kelly in the squat with an amazing 775 lbs.  The night went by way too quickly.
Here's wishing Coach Joey Jones and the entire Jag Team a great 2013 season.
Enjoy…