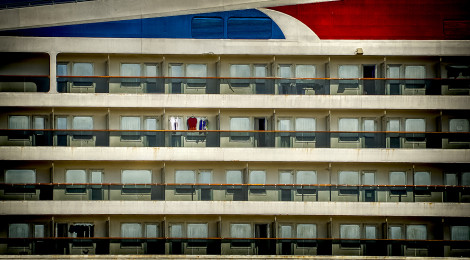 The Carnival Cruise ship…Triumph…is still docked at the cruise terminal in Mobile, AL.  I stopped by the pier this afternoon and looked at the ship since it's latest incident where it broke loose from it's mooring causing minor damage to the stern of the boat.
I took the photo below as it reminded me of high rise housing apartments in Hong Kong.  Especially the wash hanging out to dry in the afternoon sun.
Although painters could be seen adding a new "seaworthy" coat to the hull, there is still much to be done before this grand lady is ready for another voyage.
pb