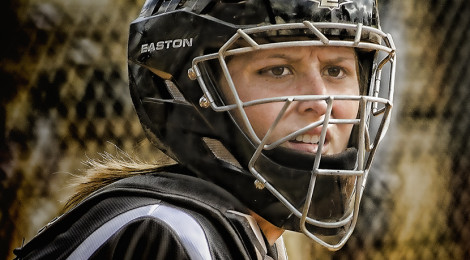 I just rolled over 20,000 exposures on my newest camera.  The Nikon D7000 is doing a great job and is as much camera as I need for being a hobbyist.
You may have read my comments in the past on what Sports Editors look for in a photograph, but with their criteria, they will automatically reject great action shots and, what I call a, "sports action portrait".  These images can convey every emotion in a sport to a true Sports Fan as any other photograph, especially if you have played that particular sport, or if you follow it on a regular basis.  The photo below is a prime example.
The photo below is Spring Hill College Lady Badger Catcher, #9 Jade Bourgeois.  The thing I like the most about this photo is the intensity it portrays.
Look for more "Sports Action" style portraits over the next few weeks.
Click on the image below to see an expanded view.