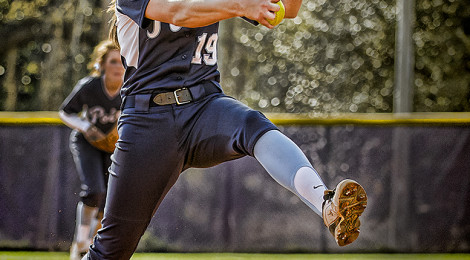 Since I was forced to photograph through a chain link fence, I was not able to get images of all the team mates of a recent softball match between Spring Hill College and Point University.  Basically, I only had clean lines for the pitcher, batters box and first base and sometimes second base. I hope to do better this week.
The following photo is of #19 Jessica Hart of Point University.
Click on the image below to see an expanded view.