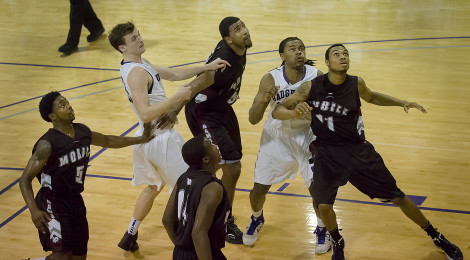 This photo is from my first basketball shoot at a recent game between the Spring Hill Badgers and University of Mobile Rams.
Due to the limited places to shoot on the main floor, most of the shots came from the balcony that surrounded the court.
Basketball season is basically over for the year, so I have plenty of time to regroup for next season.
Click on the image below for an expanded view.