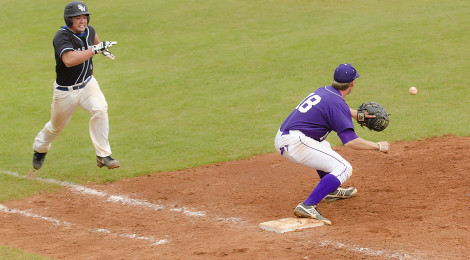 I used to have a coach that stressed the importance of running as fast as possible to first base regardless of where you hit the ball.  A line drive to third, a infield pop fly, chopper to short…it didn't matter.  No hustle meant you would be running laps after the game.  In other words, 100%, means, 100% all the time.
Although the runner in the photo below can see he probably will be called out, he never gives up.
In the back of my mind, I can still hear my coach telling me, "Dig it out…"
Click on the photo below for an expanded view.