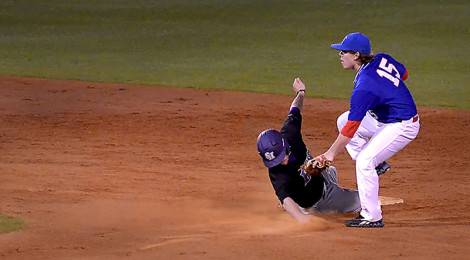 Just like in instant reply on television, the camera, can also capture the moment of a good or bad call.
At you can see, this play was at second base.  The throw was a little high, the ball was caught and the second baseman attempts to apply the tag.  The ump was behind the pitcher's mound…and for the most part had a good look at the play.  He calls the runner out.  But, was he really?
It dosen't really matter, the call stands and it had no affect on the outcome of the came. However, the camera does add an interesting angle to the play.
Click on the photo below to see an expanded view.