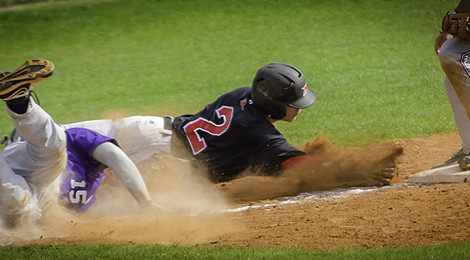 This was one of my favorite shots of the day.
Runner headed for home but got caught in a run-down between 3rd base.  Spring Hill College #15, Willie Floros, decided to go for the tag instead of risking a short throw to 3rd.
When the dust settled, the ump called the runner out for running outside the 3rd baseline.  But, if the glove is touching the runner, he was out anyway.
Click the image below for a full view.