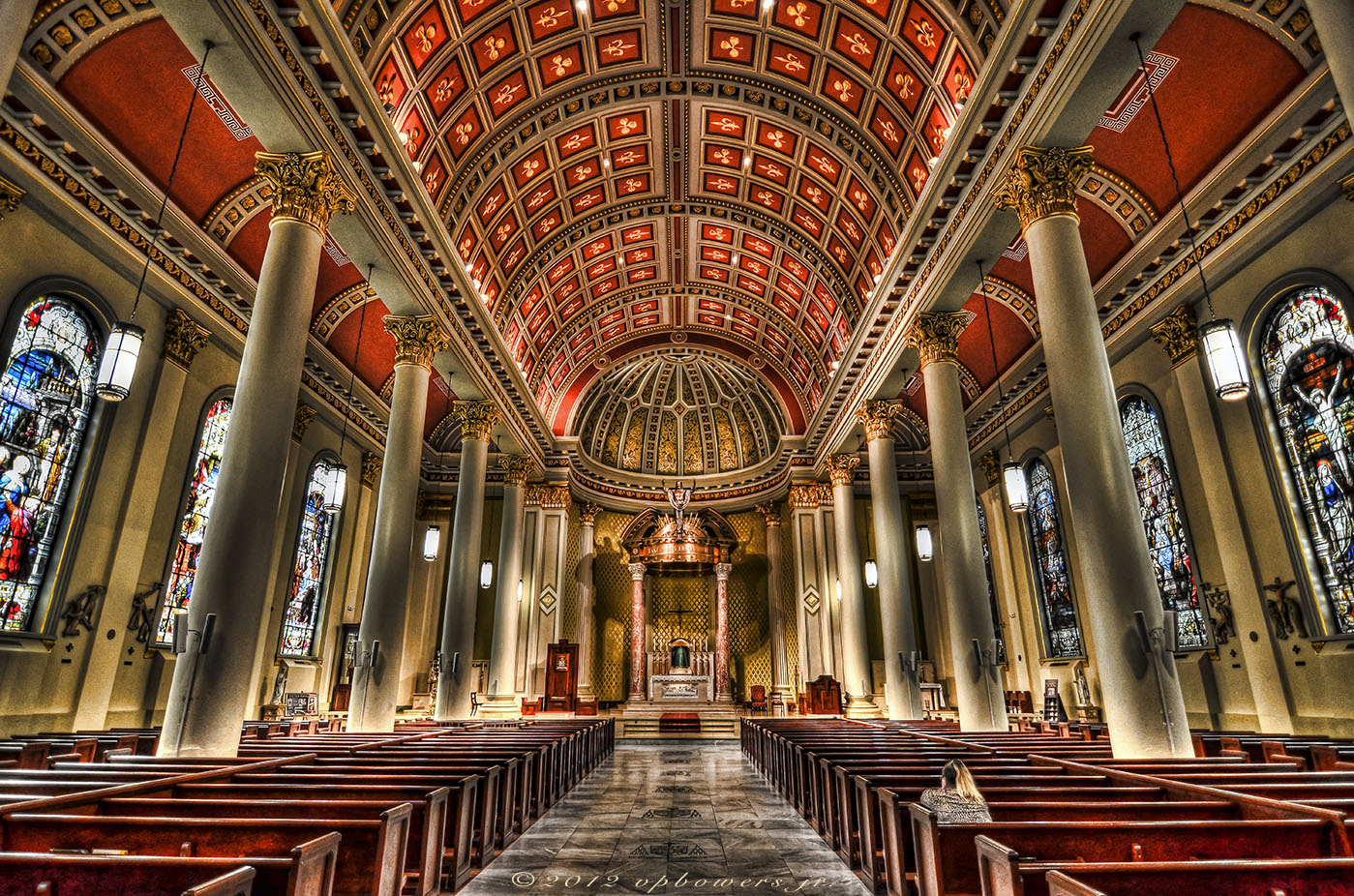 Thanks to all of those wishing me well, as today, I attempted some photos for a friend on the christening of her granson. I will try and get a few of the photos posted in the next few days.
This one below was so moving I wanted to post it tonight. While I could have waited for the person you see here to leave, I chose not to. As I watched her, you could tell she was dealing with something in her life and was looking for a place of refuge…she found it in this cathedral.
While we can worship God anywhere, as I stood there, I realized it was not about the stained glass windows, gold capped columns or marbled floors that made this building so inspiring. But it was all about what the stained glass windows, gold capped columns and marbled floors represent…the Awesome Power and Glory of an Almighty God.
And, when she needed it most…it was open for her…even if she was the only one there.
Enjoy…