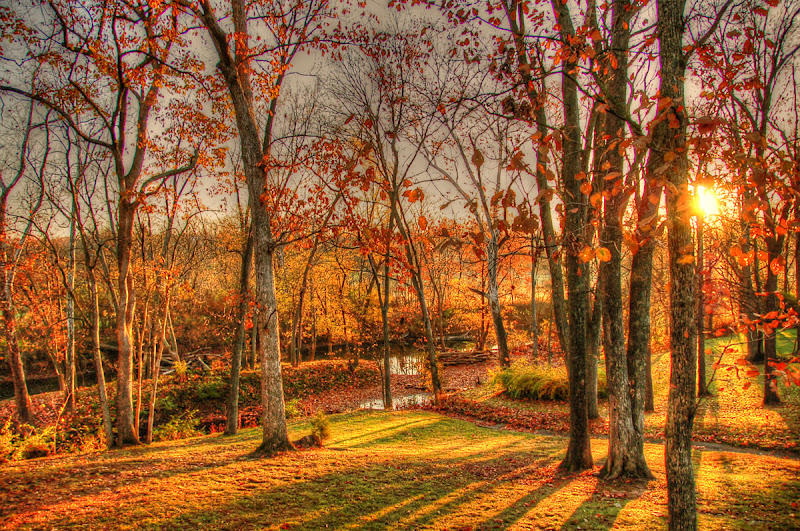 You know the saying that "timing is everything" and that statement is no more true than when it comes to photography. The shot below is a prime example.
I woke up, looked out at the morning sun and thought WOW. I grabbed my camera, steadied myself against the house and shot a few brackets from my back porch deck. Two days later, a cold front blew through and most of the leaves you see here were gone.
Glad I woke up early.
Enjoy…