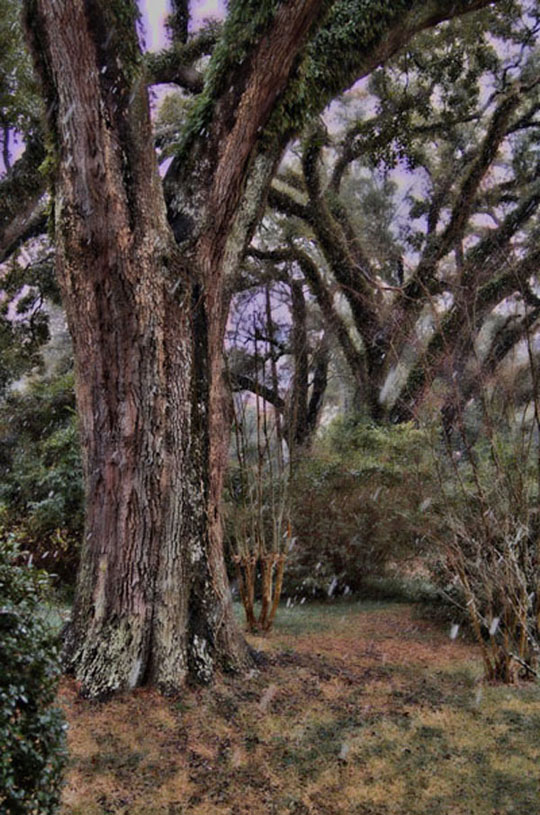 Back a few winters ago, we saw something we rarely see in the Deep South….snow! I grabbed my camera to take a few shots only to keep as a history shot, never thinking I would ever do anything with the shots.
Over the past several weeks I have been reading, watching and absorbing as much as possible about Rick Sammon, Scott Kelby, Terry Ratcliff, Alex Koloskov and a host of others as they explore HDR photography.
I have been digging around in my files and revisiting photos that were just archives and see if they could be revived. Below you will see a photo of the oaks in our front yard. The white specks you see are not "noise" but, in fact, snow.
To be honest I am having a blast at transforming ordinary shots to something that may be worth framing and hanging up in my office.
Hope you enjoy…