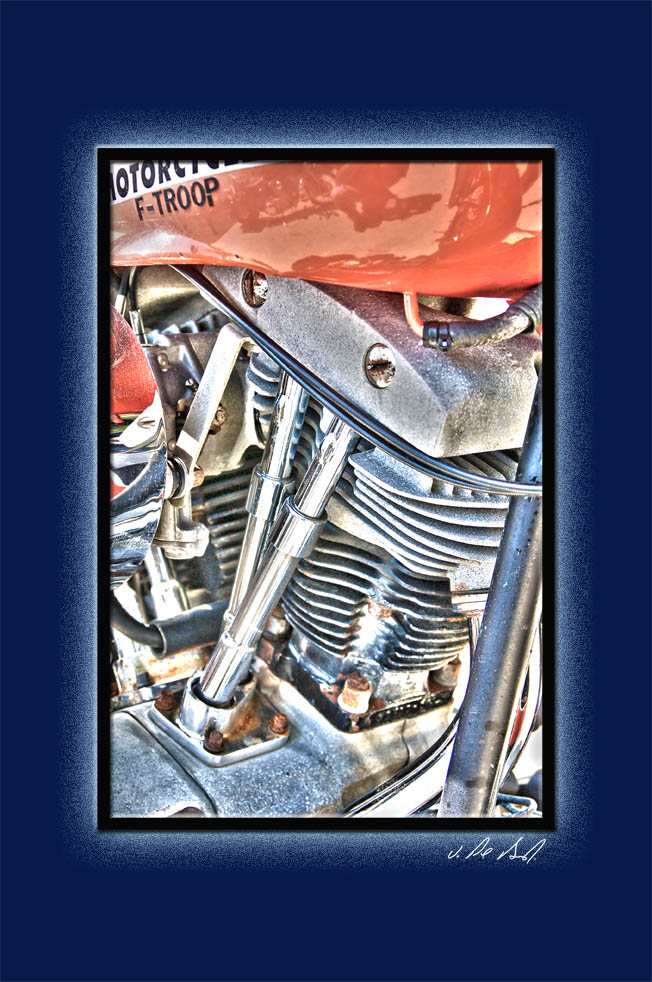 I love to photograph old motorcycles. At most local bike events you will find me with my camera looking for the old and rusty bikes to photograph as they seem to have so much more to say.
This photo was shot at the Memorial Run for a friend of mine. Many years earlier he had help the owner build this bike. To me this photo speaks volumes.
Also, thanks to my friend and mentor Joe Haysley @ joesfolio.com for the idea on using two colors and an outer glow on the border. Thanks Joe.
Enjoy…